You did it, Silicon Valley!
Together we raised $7,853,781 dollars for over 1,000 local nonprofits in Santa Clara, San Mateo, San Francisco and San Benito Counties!
Animals
$111,795
Arts & Culture
$274,859
Children
$395,425
Community
$299,951
Disability
$169,570
Economic Development
$62,952
Education
$1,110,666
Environment
$103,098
Health
$208,212
Humanitarian
$405,592
Science & Tech
$69,603
How it Worked
Thank you for your tremendous support of Silicon Valley Gives! The generosity of our donors and sponsors made SVGives an incredible success. Our community united to raise $7,853,781 dollars in 24 hours.
Lead Sponsors
Let's Keep Giving, Silicon Valley!
You can still donate to your favorite local organizations, like the ones below: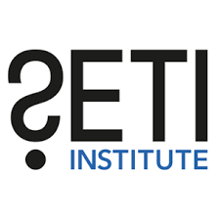 SETI Institute
---
Our mission is to explore, understand, and explain the origin and nature of life in the universe; our quest belongs to the world.
---
361 DONORS
$ 57,769 RAISED
Veggielution
---
We bring people from diverse backgrounds together to help create a vibrant and resilient local food system in East San Jose.
---
323 DONORS
$ 47,907 RAISED
Puente De La Costa Sur
---
Puente: Building a healthy, inclusive & sustainable commmunity. Help Puente Match $65,000!...
---
307 DONORS
$ 84,216 RAISED
Connections
The #SVGives conversation is happening all over Silicon Valley. Add your posts by tagging them #SVGives.
Silicon Valley Gives 2016 Sponsors
Thank you to our incredible sponsors!